10.05.2023 - 12.05.2023
Belgrade, Serbia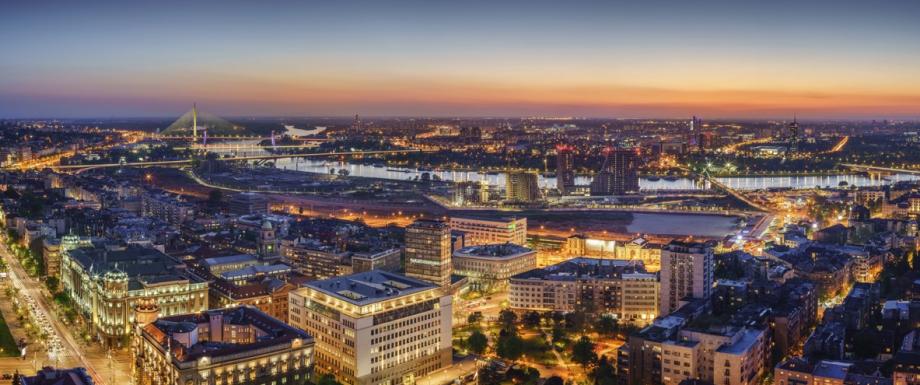 Public procurement trade mission to Serbia
We are pleased to invite you to join us in a business mission to the Republic of Serbia, with a focus on public procurements. The mission is jointly organized by project GOOSE –  an EU-funded project aiming at improving the access of SMEs to public procurements in non-EU countries.
The joint mission and conference will take place on 10-12th May 2023 in Belgrade.
During the mission, we will present all the possibilities, but also obstacles in participating in public procurements in Serbia, talk about best practices, current opportunities, and you will have a chance to meet public entities, local partners, and companies. We will also organize matchmaking sessions with Serbian companies and entities.
WORKING LANGUAGE
English
PRICE
The GOOSE project covers the organization of the event itself and two lunches during the program, while all other costs (accommodation, flights, other travel expenses) will be covered by the participants.
Max 25 companies can participate.
Deadline for applying is 12th April 2023. After the cut-off date GOOSE consortia will make the selection, based on the companies' readiness and suitability.
Companies from all target sectors of GOOSE project are invited to apply (green economy, ICT, smart city, and smart health).
GOOSE consortia consist of four European project partners: Agència per a la Competitivitat de l'Empresa (ACCIÓ), Spain; Estonian Chamber of Commerce and Industry (ECCI), Estonia; Flanders Invest & Trade (FIT), Belgium; Croatian Employers Association (HUP), Croatia.
For more info, please visit project website projectgoose.eu/
If you wish to participate, please download, and fill in the profile, and send it to: merit@koda.ee
agenda
 
Wednesday, 10th of May
 
- Arrival of the participants, according to their own flight schedules,
- Arrival to the hotel (participants can book a room in the hotel where project activities and conference will take place - "Hotel Moskva". For reservations, please refer to the "Goose Conference" in following link– hotelmoskva.rs/
19.00
Meeting in the hotel for all EU participants and Serbian experts.
Introduction of the participants, presentation of the agenda for the following two days, expectations of the participants, Q&A, active participation of two Serbian experts, providing general information on Serbian economy and public procurement market, networking.
 
Thursday, 11th of May
8.30
Registration and coffee
9.00
- Welcome and the presentation of the Project Goose (Croatian Employers Association) – 15 min
- Importance of the public procurements in Serbia (International Institution - TBC) – 15-20 min
- How to participate in public procurements in Serbia (Representative of Chamber of Commerce and Industry of Serbia - Ms. Marija Marković) – 30 min
- Role and place for EU-based SMEs in public procurements in Serbia (Ms. Aleksandra M. Litričin, Attorney at Law) – 20 min
- Q & A
10.30
Coffee break
11.00
- DOs and DON'Ts: Practical advice (Mr. Branimir Blagojević, Attorney at Law) - 20 min
- How to form a partnership with local companies (Serbian Association of Employers) - 20 min
- Challenges in procurement with the foreign bidders - Contracting authorities' side of the story (Serbian Association of Public Procurement Professionals - Stevan Radunović, President) - 20 min
- Q & A
12.30
Lunch
14.00
"Elevator Pitches"
- Short presentations by Catalonian, Croatian, Flanders and Estonian companies. 3-5 min overview of their businesses and public procurement targets
- Potentially, 3-5min overviews by Serbian private companies, if time allows
16.00
Closing of the day
 
Friday, 12th of May
9.00
- "International tenders: What are International Investors looking for?" (International Institution – TBD)- 30 min
- Presentations of Serbian public companies/institutions and their expectations (20 min each)
Public Energy Supply Company, Water Supply Company, Public Transportation Company,
Infrastructure (railways, highways, sewage system, mining)
ICT sector
10.30
Coffee break
11.00
B2B meetings
13.00
Lunch
14.30
Continuation of B2B meetings, if necessary
| | | |
| --- | --- | --- |
| |   | |