02.12.2021
WorksUp platform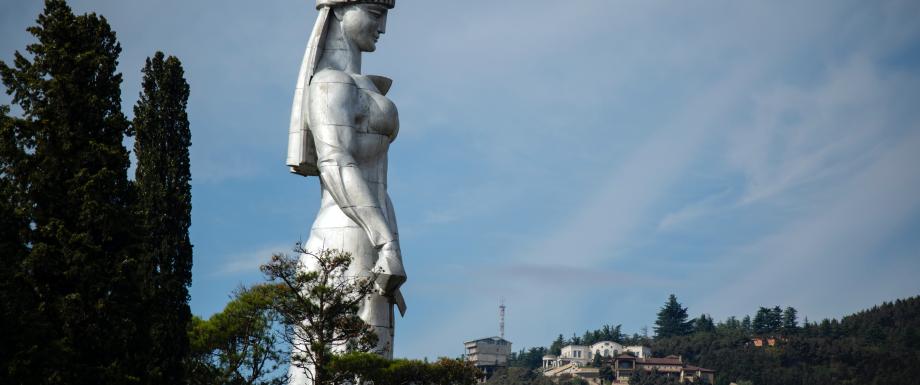 RECORDING: Estonia-Georgia women entrepreneurship forum
TIME AND PLACE
2nd December 2021 10 AM-1 PM (Estonian time) on WorksUp platform

WORKING LANGUAGE
English
Estonian Chamber of Commerce and Industry in close cooperation with Georgian Chamber of Commerce and Industry is pleased to host the Estonia-Georgia Women Entrepreneurship Forum 2021.
The Forum is part of Female Entrepreneurship Development Program in Georgia – a cooperation project between the Chambers and financed by the Estonian Development Cooperation.
Estonian and Georgian businesswomen will share their entrepreneurship stories to inspire all women in Estonia, Georgia and elsewhere. Virtual networking platform gives all participants the opportunity to widen their business network during the event and continue discussions afterwards.
agenda
10.00
Welcome by moderator, Ms Piret Potisepp, Head of Services ECCI
Greetings from Chambers: ECCI + GCCI
10.10
WorksUp Networking – how to use the platform during the forum to contact and talk to other participants
Ms Hedi Krönström, WorksUp Consultant
10.20
My Entrepreneurship Story
Mrs Kristel Meos Partner at Zenith Family Office
10.40
Dream big and follow your dreams
Mrs Emöke Sogenbits, President Light Mechanics Division, Site Manager HANZA Mechanics Tartu at HANZA Group
11.00
Stretches & coffee
11.10
My Entrepreneurship Story
Ms Nino Suknidze, Managing Partner at Suknidze & Partners LLC
11.30
Roots of Inspiration
Ms Nino Enukidze, Rector, Professor, Business and Technology University
11.50
LinkedIn tools for widening your business network
Ms Aide Tõnts, Export Advisor, Enterprise Estonia
12.15
Q&A
12.30
Networking, communicating with other participants, contact exchange
SPEAKERS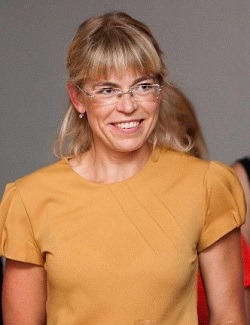 Kristel Meos, partner at Zenith Family Office
Kristel is responsible for wealth management. ZFO is a multi-family office based in Estonia and with international client base and focus on wealth management, real estate investments, corporate finance and strategic advisory for corporates. Besides being a service provider, ZFO invests also on its own. Kristel has an extensive background in financial sector being the founder and manager of private banking at Swedbank Estonia. She is an active member of society - Chairman of the Board of Estonian Aviation Museum and President of Estonian Family Entrepreneurs Association among others. LinkedIn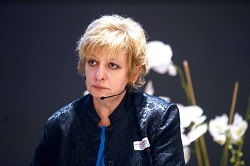 Emöke Sogenbits, President Light Mechanics Division, Site Manager HANZA Mechanics Tartu at HANZA Group
Emöke has been working in different subcontracting companies for more than 20 years, in Estonia, Central Europe, USA and China. The main area of interest initially has been Sourcing and Supply Chain Management, focusing on developing the suppliers and on Total Cost of Ownership. That has brought her to different countries and continents, depending on the global trends of manufacturing and supply chains. Also, for many years, she was training buyers from different companies and public sector, which has given an insight of differences in purchasing and focuses in different areas.
As manufacturing is also part of supply chain, this led Emöke to operations and factory management – which she has been running for the last 10 years, both in electronics and now mechanics and high-level assembly.
Focusing on the perspective of industry and manufacturing in Estonia (which is for long time already not a low-cost country), the benefits of in- and outsourcing, globalization versus localization. One of the areas of Emöke's interest is also vocational education – making the education in vocational schools more popular, also implementation of dual education, with theoretical studies in schools and practical at certified manufacturing facilities.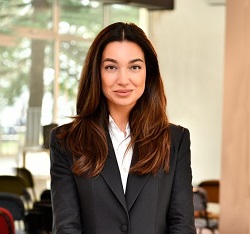 Nino Enukidze, Rector, Professor, Business and Technology University
More than 10 years of experience of working in the education sector, developing strategy for forming the entrepreneurial ecosystem in Georgia, engaging stakeholders in innovations and technology agenda of the country. Since 2016, involved in the process of launching Silicon Valley Tbilisi, successfully implemented innovative projects in Georgia, involving academia, international partners, private sector, startups. Nino Launched Global Startup Foundation to operate at Silicon Valley Tbilisi in collaboration with Israel's Silicon Wadi. Founder of Coding School for Women (winner of: Grace Hopper Program Award 2021; & Future Proof Education category by Emerging Europe 2021) in partnership with the UN Women's Organization. Founding member of AI Georgia Business Association, initiating and working on the strategic plan for the research, development, use, governance and long-term planning of AI in Georgia. Nino holds a PhD degree in Business Administration.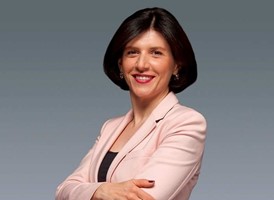 Nino Suknidze, managing partner in Suknidze & Partners LLC
Nino's responsibilities in the company are: Managing the law firm and its projects, providing legal advice to clients on wide range of legal issues, managing relations with clients, supervising and managing work of associates.
Nino is also Honorary Vice President of Georgian Chamber of Commerce and Industry (GCCI), where her responsibilities include representing GCCI at the Investors' Council, involved in various projects of the Chamber.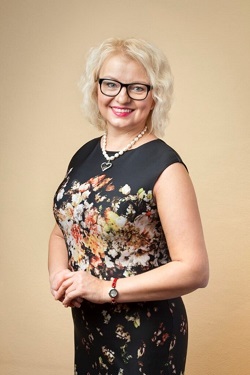 Aide Tõnts, social equity mentor and export advisor
Aide published a book "NETWORKING TO IMPROVE SUCCESS- How to Grow Social Capital and Turn it into Economic Benefits". She actively mentors young entrepreneurs and is a Chairman of the Board Metropolitan Area Women Entrepreneurs and Influencers in Finland. Aide is a successful leader in the international business world, who has worked with several worldwide known brands in seven different countries. As a public speaker and trainer, she helps organizations, their leaders and employees to succeed in the world, where most of leaders are more involved than ever with a variety of stakeholders (including networks) and only few of them have required social skills.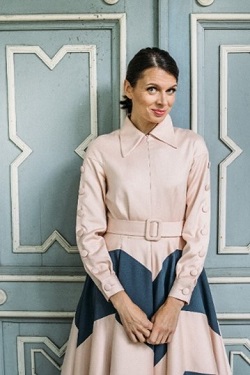 PIret Potisepp, Head of Services in Estonian Chamber of Commerce and Industry
Piret has a wide range of international experience from leading international projects in Latin-America, China and policy making both on national and regional level. She has served as a counselor for Estonian Ministry of Economic Affairs and Communications and has been part of the Cabinet of European Commission Vice-President on Digital Single Market Mr. Ansip.
Her keen interest towards leadership topics got ignited in early 20's when she was active member of international non-governmental organization. 
During her free time, Piret travels with her family and visits friends around the world. She also delivers design tours in Tallinn, because she believes Estonian design is the best kept secret of Estonia.
 
| | | |
| --- | --- | --- |
| |   | |