31.01.2019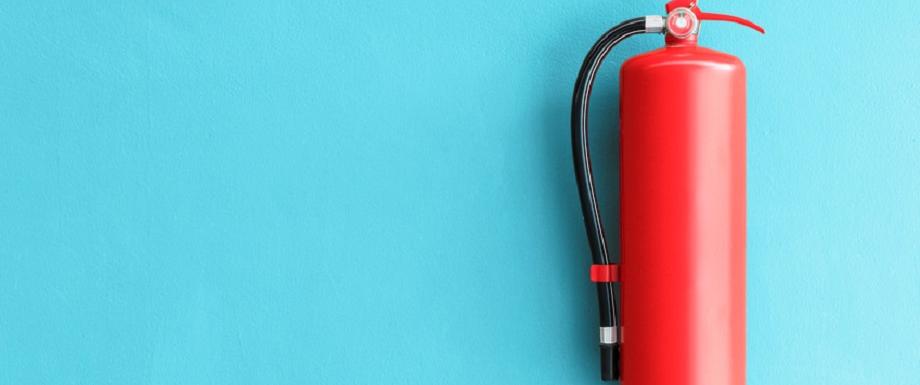 Replacing the fire safety report with a fire safety inspection will not be beneficial
The Ministry of the Interior has expressed its desire to change the Fire Safety Act, the biggest change being the replacement of the obligation to submit an annual fire safety report, with a fire safety inspection being submitted every three years. The Chamber of Commerce and Industry sees the current fire safety self-inspection system working very well, being an everyday part of normal fire safety activities. The new situation would incur additional expenses for businesses and its actual efficiency cannot be predicted.
The imposition of the fire safety inspection obligation
The proposed amendment would exempt owners of industrial and warehouse buildings (with a total floorspace of more than 1,000m²) and office buildings (with an average number of users amounting to more than 150 people) and garages (again with a total floor space of more than 1,000m²) from submitting an annual self-inspection fire safety report and replace it with the obligation to provide a fire safety inspection. The fire safety inspection must be carried out once every three years and can be carried out by someone with an accreditation in fire safety of at least a fifth level specialist.
The annual fire safety self-inspection will still be valid, meaning that the obligation to compile a plan for taking action in the event of a fire and carrying out an annual fire training drill both remain. This would mean an annual administrative burden and wasted working hours, and it will incur costs for businesses. The change will affect the owners of industrial and warehouse buildings, office buildings, and garages the most. Currently they do not need to compile a fire safety self-inspection report. Following the amendment, they will be obliged to organise fire safety inspections and annual fire safety self-inspections.
The members of Chamber of Commerce indicated that the process of compiling a periodic report keeps fire safety at a better level. If there were to be fire safety inspections every three years, it may well be the case that businesses end up handling their fire safety obligations at the last minute, leaving them until only a couple of months before the fire safety inspection is due to take place.
Alternative options
The Chamber of Commerce regards it as important to have a person in a business who personally signs the self-inspection report, regardless of whether they have ordered it from another business which offers a fire safety service or tasking one of their own employees to compile the report. Compiling the fire safety report and taking responsibility for it creates a larger sense of responsibility in terms of monitoring the situation in the daily duties of the business and avoid the risk of a fire taking place.
Therefore the Chamber of Commerce has set out a number of proposals for the ministry:
Businesses should have the option of whether to compile an annual fire safety report or a fire safety inspection every three years.
Businesses could continue with the situation in hand and the Rescue Board inspector will have the right to issue a written order and impose an obligatory fire safety inspection by a fire safety specialist at a given period for a business where substantial irregularities have been discovered.
It is important, however, to examine the frequency of the report or inspection and whether it is always reasonable to demand that it be submitted to the Rescue Board or whether it would be enough simply to compile and document it.
Additionally, we find that those criteria which are the basis for the obligations and their implementation should be analysed and made more flexible, so that approaching fixtures and fittings according to their actual use should become viable in terms of reporting, rather than basing reports on fixed-area criteria (there is a significant difference between a warehouse with a total floorspace of 1,000m² that is only storing metal tubes or timber and looking more specifically at whether anything is being stored there at all - combustibles especially, how much of it there may be, or how any of it is actually being stored there).