08.01.2018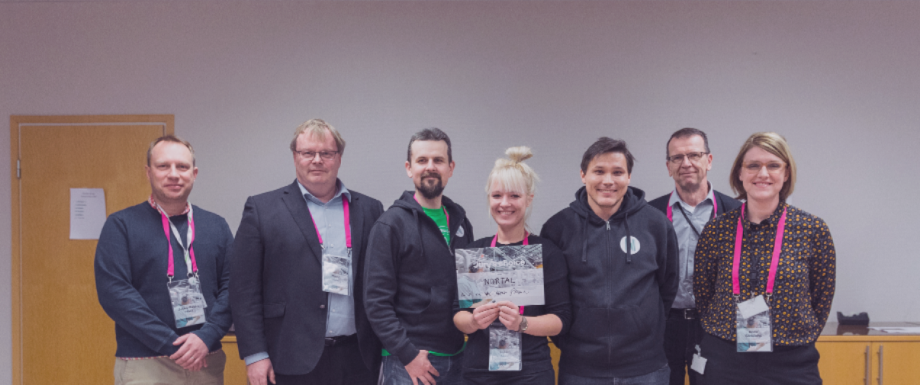 Nortal wins UPM hackathon: Unlock potential in energy production by improving communication
Participating at a UPM Energy hackathon recently, Nortal's team proposed enabling better communication between unit operators. The idea brought Nortal's team yet another hackathon victory.
"The basic idea for our solution to enable better communications between unit operators came from the operator we interviewed," said Ergin Tuganay, Partner and Head of Industry 4.0 at Nortal. He is convinced better communication between factories that are scattered across different locations will improve any enterprise's business results.
"Smooth and sufficient communication will increase efficiency and also make employees more engaged," Tuganay added.
Tuganay recently led Nortal's team at the UPM Energy #FlexibleEnergy hackathon. Together with Helen Kokk, User Experience and Service Design Lead, and Hannes Seeberg, Service Strategist, Tuganay convinced the hackathon jury of this vision as well.
"We came prepared," Seeberg reasoned why they won. Seeberg explained they analyzed the context and business objectives at UPM Energy and conducted interviews with the UPM Energy team during the first day.
"The on-site visit at the factory gave us an understanding of the gains and pains of the paper mill employees and we transformed that insight into a strategic roadmap that met the business goals of UPM Energy," Seeberg said.
"We clearly defined a value proposition for every stakeholder," added Kokk.
The aim of UPM Energy's #FlexibleEnergy hackaton was to innovate new technology solutions for energy management, especially in industrial environments. At UPM's Jämsänkoski paper mill, small teams from different companies built solutions to predefined challenges.