11.07.2019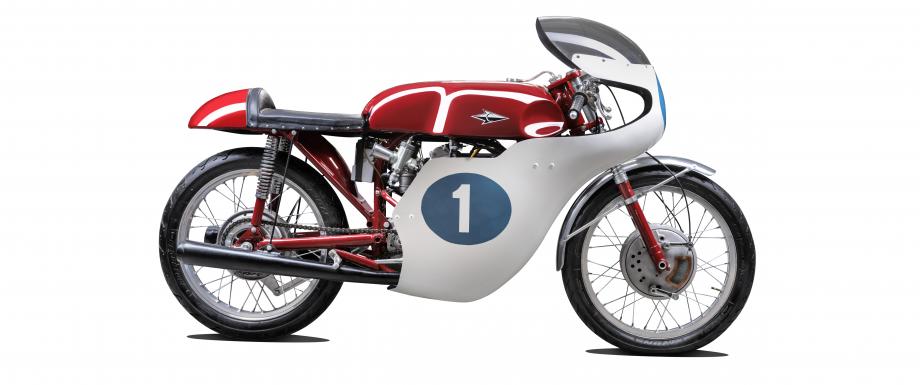 Naughty Curves
Estonian Motor Sport Museum is one of the largest museums in Estonia, the speciality of which is that the museum is run privately and introduces us the accomplishments of Estonian motor sport through history.
The source of the idea of Estonian Motor Sport Museum aka MOMU could be regarded the year 1986, when a research paper about the Estonia F1 cars was made in Tallinn Polytechnic School (TPI) automation faculty. With the help of the faculty students information was gathered and with that, it seemed the project was over. But then, a rumour started to spread among the veteran sportsmen that in addition to the book, a museum is going to be founded. The rumour became more serious as people connected to motor sport started to bring all kinds of memorabilia from cups to spare parts connected to motor sport. We are talking about the foundation of motor sport museum with Arno Sillat, whose great passion for motor sport and motoring have made the dream a reality.
Why motor sport museum, why not automobile or technics museum?
Motor sport has been the most popular sports in Estonia throughout history. When we look back at the Pirita races, almost 150 000 people came to see every event in the 1950's and 60's, so, it is a major part of our history and common memories.
Another reason is definitely the industry of local motor sport technics and its accomplishments. It was in 1938, when the first Estonian factory-made race car was already manufactured and this has been followed by 81 years of successful industry that is now continued by the Formula Student team.
Estonians have also been very successful in motor sport and this needs to be shown. And finally, there is no such museum in any surrounding country. There are some automobile museums and there is a rally museum in Finland, but no museums dedicated to motor sport as a whole, so, we also fill the role of a regional motor sport museum. The fact that the president of International Automobile Federation (FIA), Jean Todt, came to the opening of the museum, adds to our uniqueness.
What has motivated you to build one of the biggest museums in Estonia?
I have been close to motor sport and the manufacturing of F1 cars thanks to my family practically from birth - my father, mother and one grandfather all worked at Tallinn Automotive Test-repair Factory and some of my first memories come from that time. I started my career as a metal worker apprentice in a factory. I was studying the motoring in the Polytechnic School and have remained truthful to this field ever since. The building of the museum began from a chance and one thing lead to another. I suppose boosting this thing has kind of been my mission.
Which motor sports fields are represented?
The racing machines from all motor sport branches: motor sport, motorcycle sport and water motor sports. Each field is divided respectively: rally, circuit racing, motocross, to name a few. There are several rare pieces among the exhibits, for example, Estonia F1 car models and modifications, Lada VFTS and several world champions' machines. In addition, one can see a lot of driving equipment from different times, prizes, apparatus and tools and toy cars. So, there is a lot to see from all kinds of fields, because Estonian motor sport is historically very versatile and triumphant.
How did MOMU find its current home, why the historical Ellamaa Power Plant?
We first came into this building in 2005. Since the building was a boiler house after it had been closed, the sight we witnessed was quite miserable. As fast as we walked in, we walked out. A simple analysis revealed that there are no possibilities, only dangers and weaknesses. The size of the building was also causing doubts and we had ruled this option out. For example, the walls were covered in so much soot, you could leave deep handprints on it.
In 2006, the last Kalevi Suursõit motorcycle race was held and our location back then in Pirita in Kalev Motoclub lost fulcrum with motor sport. It was clear that the clubhouse won't work out for us and we came back to the power plant. There were other options as well, for example, we had an idea to locate the museum in the Luther Machinery Hall. Still, our thoughts were inclining towards the power plant more and more, because other options were much more expensive and not that suitable in the long term.
In 2007, we began with the works, unfortunately the recession hit us quite imminently, which forced us to wait until 2014. But then we started to renovate the building at a fast pace and opened the doors in 2017. By now we have renovated the historical Ellamaa Power Plant in most parts and preserved the parts under preservation in exemplary manner, so, we offer the joy of discovery for architecture fans as well.
Which are your most exciting exhibits?
The most interesting are the stories that come with the exhibits and which we pass on. Therefore, it is hard to pick one and the decision could be made by the visitors, because there is something exciting and worthy of discovery for everyone.
How have the visitors received MOMU?
Very well, we are quite famous and demanded among the technical circles. The public is also becoming more and more aware, the information mostly spreads from people to people, when it is said that it is worth driving out of the bigger towns and there is a place called Turba, where the whole family can do something. We are also contacted more and more for organising events, which is of course very pleasing.
What is the role and goal of MOMU?
Although one might think that the stories and machines inspire young people to take up motor sports, the museum has actually a much bigger mission. It is our wish to create interest in technology and industry among the youth. In order to help Ott Tänak or Michael Schumacher win, thousands of people work, may they be engineers or mechanics. Being a part of this machinery is at least as interesting and exciting as being the driver. And it is much easier to get into that team than to become a world-class sportsman.
What are the future plans for the museum?
One of the directions is adding activities to enhance the habit of working with hands. Unfortunately, the number of young people who have not held a hammer or saw in their hands, not to mention tools that are used in motor sport, is growing. We are also continuing with the expanding of the machine park, another nearly 60 units of technics is waiting for to be renovated.
There is also a lot of work with the archives, where we have thousands of photos and negatives and documents that cast a light on the colourful history of our motor sport.
DID YOU KNOW?
MOMU Motor Sport Museum is located about 50 kilometres west from Tallinn city centre, in Turba, in a historical Ellamaa Power Plant built in 1923. MOMU received the Estonian Annual Museum Award special prize in 2018. Additionally, the leader of the museum, Arno Sillat, was awarded the Estonian Olympic Committee prize "Eestimaa spordihing 2017" ("Estonian Sports Spirit 2017") in 2017 for founding the motor sport museum.
Area: 8000 m2
Wall area: 1.3 ha
Number of exhibits: over 300 cars and motorcycles
The oldest exhibit: automotive study book from 1903, issued in Tsarist Russia

The museum is open from June 10 to August 31, from Wednesday until Sunday 12-18, from September 1 until the beginning of June at the weekends 12-18. Group visits by booking in advance.

For more info visit https://momu.ee/