09.05.2022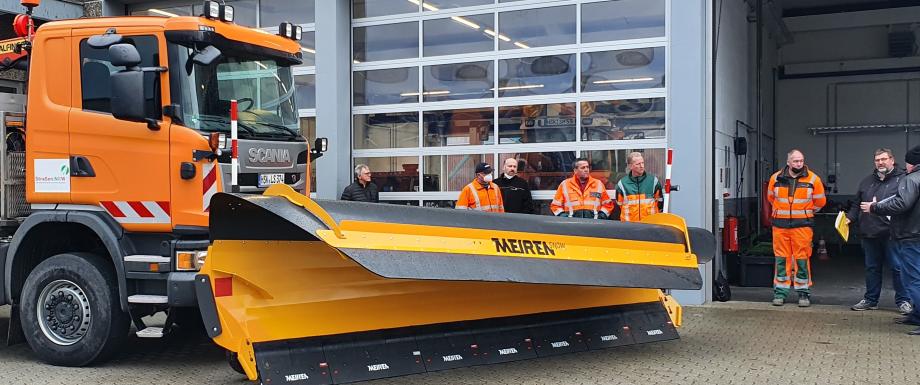 MEIREN SNOW highway snowplows bring new quality to German and Swiss roads
Meiren Snow is re-entering to German market with the best-selling products - highway snowplows MSPN04 and KSM04. The snowplows will be tested by German national highway operator and local road maintenance headquarters of Nordrhein-Westfalen and Sachsen-Anhalt and Swiss based Kanton Bern. The first successful deal was made right after a short testing period and that undoubtedly confirms great satisfaction with Meiren products.
Meiren conquers the Central European market with high-quality snow plows
"PUSH YOUR LIMITS!" is the moto of Meiren Engineering OÜ, producer of premium-class snow removal systems. "We have reached a stage where our patented solutions MSPN04 and KSM04 have been extensively tested in the harsh winter conditions in the Baltics and Scandinavia and that allow us to move boldly to new markets. Due the milder climate, cultural characteristics and compact infrastructure the Central Europe market will certainly require some changes in the Meiren snowplows design", says Meiren's Central Europe Sales Manager Ingmar Sandström.
What makes Meiren Snow crown jewels MSPN04 and KSM04 - so special? Firstly they are lightly constructed, partly plastic-covered and slightly conical high-tech snow plows. Meiren patented parallelogram with hydraulic lateral displacement makes the operator's task of cleaning bus pockets and intersection much easier. The snowplow can also be guided exactly along the track regardless of the car's position on the road and that saves company time and money.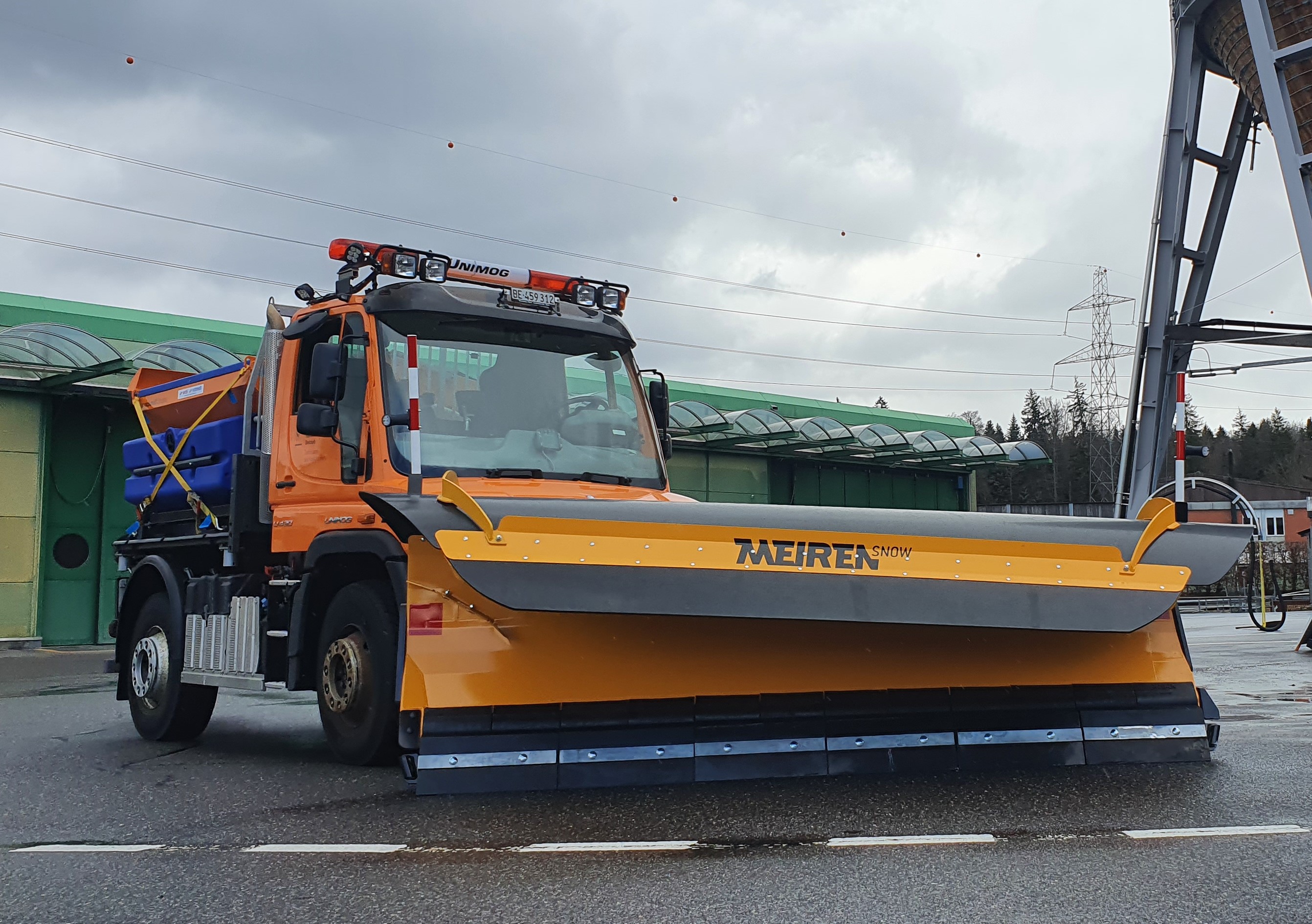 Meiren patented Polyurethane (PUR) blade holders with short sections allow an excellent copy of the road surface. "That makes the highway maintenance, where the traffic is intense and speeds are high, safer. Also there is no need for so much salt on roads and that means greener nature for all of us!", explains Ingmar Sandström.
Thanks to the PUR-blade holders work quietly. They don`t disturb the residents in the cities and villages. That aspect is very important for German customers. All Meiren snowplows have bolted parts, that make it easy to assemble or replace various other details. Fewer mechanical parts means less maintenance.
Meiren Snow future plans
Meiren snow clearing solutions are sold in most European countries which roads and airports have of huge amounts of snow. Meiren's future plans include strengthening its position in the Baltic and Central European markets, specially in Germany and Austria. There is a lot of work to do but the company is undoubtedly ready for the challenge.
Read more about Meiren: https://www.meiren.ee/en/