28.02.2018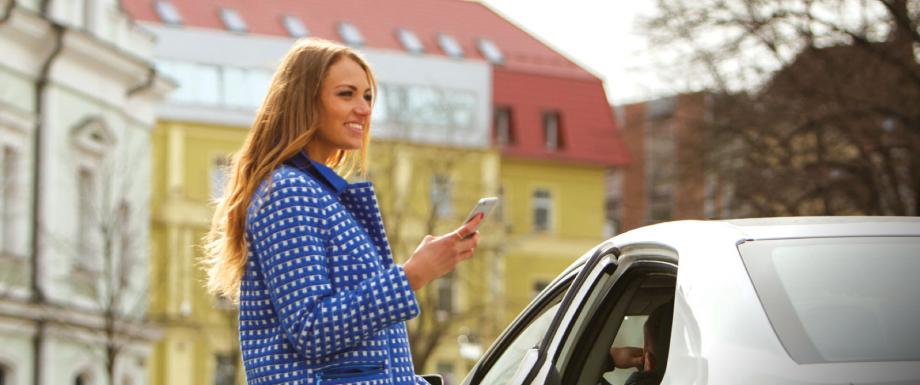 Leading European ride-sharing platform Taxify launches in Lisbon, Portugal
Estonian company Taxify launched in Lisbon with over 600 drivers already signed up to the platform and with over 2.5 thousand users who have already downloaded the app. Taxify takes less commission than the biggest competitor, meaning cheaper rides and more money in drivers' pockets. Today Taxify operates in 23 countries globally. It has over 5 million riders, and has a strategic partnership with Didi Chuxing. 
Lisbon, 11th January 2018: Taxify, Europe's fastest-growing ride-sharing platform, launches today in Lisbon with 600 drivers signed up to the platform and ready to accept rides anywhere in the capital.
Taxify takes only 15% commission from its drivers, which is up to half the commission taken other ride-sharing platforms. The lower commission allows Taxify to offer lower prices for riders and more take-home pay for drivers.
Markus Villig, founder and CEO of Taxify, said: "Lisbon is a growing ride-hailing market with a lot of potential and we are excited to launch the platform here. Taxify is based around a sense of fairness and transparency and it is testament to our business model that we have already over 600 Lisbon drivers signed up and thousands more waiting to join the platform. We are building a new community in Portugal, offering improved quality of service to Portuguese riders."
David Ferreira da Silva, Portugal country manager, comments: "Drivers can expect to earn more when driving with Taxify compared to competitors. Taxify achieves this by taking smaller cut and offering loyalty rewards to drivers. Our focus as a company has always been providing our drivers with higher revenue-per-ride, as we're firm in our belief that happy drivers means happy riders."
Taxify app is available on iOS and Android.
About Taxify
Taxify is the fastest growing European ride-sharing platform founded and headquartered in Tallinn, Estonia. Taxify is operating in 23 countries globally with a team of over 400 employees, many of whom have previously worked at Skype and Google. In August 2017 Taxify announced a strategic partnership with Didi Chuxing, the largest mobile transportation platform in China, to build the leading technology platform in Europe and Africa. Markus Villig is founder and CEO of Taxify.
Homepage: https://taxify.eu/.