04.12.2019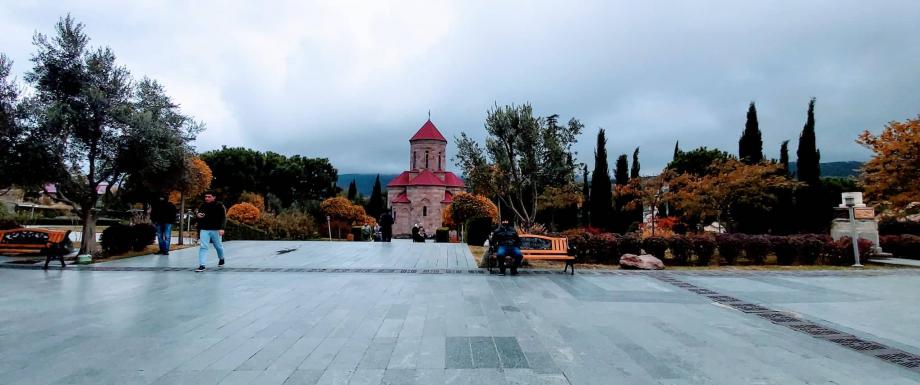 Estonian investments with a Georgian accent
Estonia deservedly enjoys the reputation of a country that has successfully implemented a package of liberal reforms, including creating the most favorable conditions for business development. At the same time, our country's foreign economic activity has untapped growth potential. Traditionally, among the main trading partners of Estonia are Sweden, Finland, Latvia, as well as other EU countries. However, there are other states that are of strategic interest to the Estonian business.
Today I want to share my impressions of my visit to Georgia, where I visited as part of an official delegation. This small country, hidden behind the Greater Caucasus Mountain is characterized by an incredible variety of natural conditions and peoples inhabiting the state. The territory of Georgia is 1.5 times larger than Estonia, but more than 3.7 million people live there. This is understandable: the warm and sunny subtropical climate of Transcaucasia is more pleasant for life than the windy and moist climate of the Baltic. Georgia has everything: snowy mountain peaks and deep green valleys, waterfalls, and lakes, tangerine groves and vines, ski resorts and sandy beaches, flocks of sheep and tea plantations, ancient Christian monasteries and modern skyscrapers. Georgia also has an excellent climate for investment, which is especially attractive for Estonian entrepreneurs.

The fact is that Georgia is a country with which Estonia has strong historical ties since the Estonian diaspora has been living in Georgia since the 19th century, mostly in Abkhazia. When armed conflict broke out in Abkhazia in 1992, Estonia sent airplanes, and about 2,000 ethnic Estonians returned to their historical homeland. But in the last decades, relations between Georgia and Estonia have received a "second wind". Estonia supports Georgia's desire to join the European Union and NATO membership. Estonia had supported Georgia's participation in the Partnership for Peace program. However, the economic ties between Tallinn and Tbilisi are rather sluggish. And this is wrong: after all, as Georgia had implemented the "Estonian model" of taxation, which has been in force since 2017: enterprises are exempted from income tax in the part retained and reinvested profits. The undoubted advantage of the business climate in Georgia is low corporate taxes and a simple system for registering a business. In addition, in order to attract foreign direct investment in Georgia, the privatization of state enterprises is actively underway, the principle of equality of rights of national and foreign companies is being affirmed, the number of bureaucratic procedures during business registration and its liquidation is reduced. This year, the Georgian government passed a series of laws aimed at liberalizing the labor market.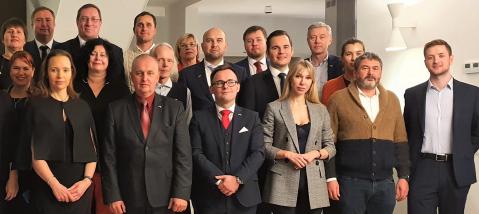 The delegation of the Estonian Chamber of Commerce and Industry, which included officials from the Estonian Ministry of Foreign Affairs, entrepreneurs and experts, recently paid an official visit to Georgia. In Tbilisi, the delegates were met by the Estonian Ambassador to Georgia, Ms. Kai Kaarelson, and the famous Estonian entrepreneur Oleg Ossinovski, one of the largest foreign investors in the Georgian economy. In parallel with our delegation, a business delegation from Finland also worked in Georgia.
The main investments in Georgia are directed to the financial sector, construction, and transport. This is natural: business and the population need loans, and Georgia's complex terrain requires large investments in transport infrastructure, where Chinese companies are active. But the construction sector, which is closely connected with the tourism industry, may become the most attractive for Estonian investors. The number of foreign tourists in Georgia is growing rapidly and over the past 10 years has increased from 1.5 million to 8.5 million people per year. The government sets an ambitious goal - to increase the number of tourists to 12 million people. Georgia attracts visitors with good value for money. Beach holidays are successfully combined with educational and ecological tourism. Familiarity with Georgian cuisine and a rich collection of Georgian wines occupies a special place in travel packages. For 10 euros you will have a hearty dinner for two with a snack of jerky, kharcho soup, a serving of khinkali and khachapuri. About the wonderful Georgian dish Satsivi - turkey meat in the sauce from adjika and walnut - legends compose. Not surprisingly, the flow of tourists from Estonia to Georgia is growing every year, like an avalanche.
Another investment novel in Georgia is an investment not in the sector, but in the region. To combat poverty, the government decided to attract investors where there is a high demand for money and a short payback period. Therefore, super-favorable conditions are created for investors, and business angels with Georgian grace take care of every foreigner who is ready to invest in the development of the Georgian economy. One of Estonia's most successful investments in Georgia is the development of Tbilisi Hills Golf & Residences, in the south-east of Tbilisi, by Oleg Ossinovski. Oleg Ossinovski is not the first swallow to fly from the Baltic Sea to the South Caucasus. So, between Poti, the Georgian port on the Black Sea, and the Maardu city (Muuga harbor), a cooperation agreement was concluded. True, his fruits have not yet been seen. Therefore, Georgia is waiting for more efficient Estonian investors with specific proposals and wishes. If Estonian investments have a Georgian accent, the economies of both Georgia and Estonia will benefit.
Nikolai Degtjarenko, PhD Member of Maardu City Council, Estonian entrepreneur