26.09.2018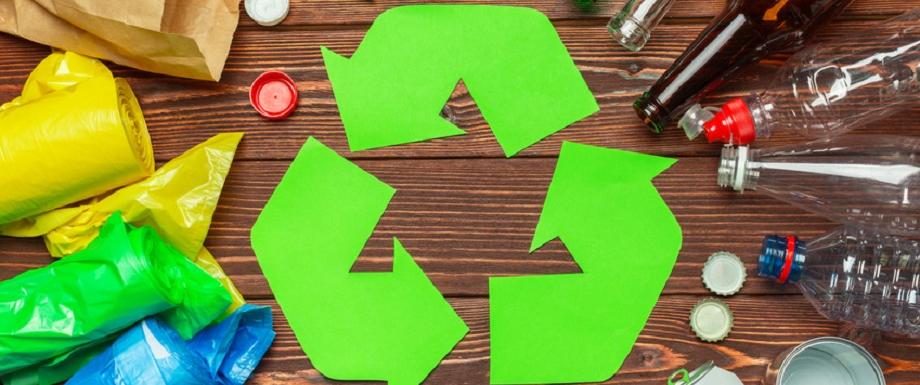 Changes In The Waste Act are Not A Solution For The Waste Problem
Estonian Chamber of Commerce and Industry, Estonian Chemical Industries Association, Estonian Food Industry Association and Estonian Traders Association turned to the Environmental Committee of the Parliament in relation to the draft Waste Act that would modify the current packaging collection system but would not solve the existing problems.
The Ministry of the Environment has sent to the Environmental Committee of the Parliament the proposals for amendment of the draft Waste Act that contradict the principles of good legislative drafting. They have failed to set out the problem that would be solved, there is no thorough analysis of what the changes would involve, different stakeholders and consumers who would be directly affected by the new system have not been involved, and potential alternatives have not been mapped.
Sorting and collecting packaging
One of the limitations to the current system is poor awareness among the consumers of packaging sorting, due to which a lot of unsuitable waste ends up in the packaging containers. Despite of that, the existing network of packaging containers is functioning well. We have at least partially achieved the goals set for the year 2030.

The draft aims at imposing on each waste generator the obligation to buy or rent an additional container for packaging, the removal of which would seemingly be free of charge. Such system would initially bring along significant direct costs for the waste generator (the cost of purchasing containers would be at least 14.47 million euros, renting would be 4.83 million euros per year) and would create a separately managed system in addition to the current waste management, because the contract for emptying a packaging container must be concluded separately and it is not organized by the local municipality. Furthermore, hidden costs are added with which the consumer pays the free packaging transport.
The problem with sorting is especially clear in apartment buildings where, partially due to lack of space, there is a situation where people do not have space where to separate their packaging at home. Such approach can be changed through increasing awareness, but one additional container does not change this. Insufficient size of the waste collection houses located near apartment buildings might also be a problem, because no space for additional containers has been planned.
A problem that is even acuter than expenses and additional administrative burden, is the situation where only packaging that is clean and does not contain any other waste is collected free of charge. This means that waste companies have the right to fine the waste generator if they think that dirty or unsuitable waste has been placed in the container. As a lot of unsuitable waste ends up in the system that functions on voluntary basis it is possible that the new system will not be functioning because people are afraid to be fined and packaging will still end up in domestic waste. Instead of creating a new system, the consumers should be informed and educated about the opportunities that are available and functioning without additional containers already now.
Sorted packaging not used
Today we are in a situation where there is more of collected packaging than the Estonian systems are able to recycle. And as burning waste and producing fuel from waste are cheaper than recycling packaging waste, there is a justified question if an additional container and sorting serve the intended purpose? That is, what motivates people to sort waste if there is no reasonable result?
Domestic waste a problem
Estonian problem does not lie in packaging waste, but municipal waste and its recycling. While in 2014, the recycling rate of packaging waste was 60 percent, it was only 29 percent for municipal waste. Based on the requirements of the EU, the recycling rate should be at least 50% by the year 2020. As a result, recycling of municipal waste should be increased, and attention should be paid to separate collection and recycling of organic and municipal waste – a topic not discussed in the draft act.
Draft is voluminous and requires analysis
There are very many different changes in the draft and their influence has not been analysed. Considering that waste management concerns a large part of the society as well as future generations, changes must be made based on thorough analyses that have not been done so far. Furthermore, due to the fact that the draft has not set out the problem that requires a solution, it would not be reasonable to change the current system.

There are several solutions
For example, the National Audit Office has found in its report that as recycling of some categories of waste (e.g. organic waste) is economically inexpedient, the state should promote creating final processing opportunities more. This would facilitate separate collection of such waste and prevent a situation where sorted waste is burned.
Furthermore, the state should not force packaging organisations and households to conclude contracts on free collection and handling of packaging waste. Instead, the state should favour voluntary initiatives. Today, two packaging organisations are offering households the possibility to order a free packaging container to their house together with its emptying. Such solution is used by several thousand households across Estonia. For example, in Saaremaa, the Saaremaa municipality wants to join the initiative.
The business organisations are ready to contribute to solving problems related to municipal waste. However, this process must be transparent and in line with good legislative drafting principles and carrying it out in a few months does not ensure high quality result.