01.12.2022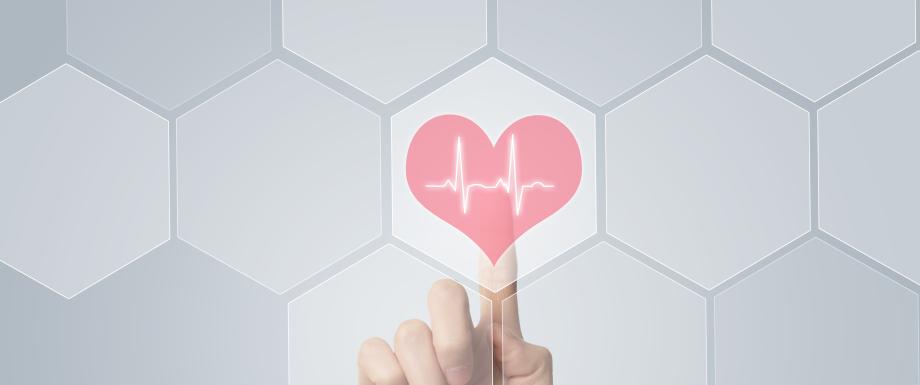 Appeal: trade unions, associations, employers and doctors demand to save the deteriorating health of Estonians
Today, the Estonian Chamber of Commerce and Industry, together with 16 non-governmental organizations and professional associations with great social weight, signed an initiative to save people's rapidly deteriorating mental and physical health. The unions want to update the national health promotion support rules so that employers could invest more in people.
Several recent studies show that due to both the coronavirus and lifestyle diseases, Estonians are suffering from an unprecedented number of serious physical and mental health problems. It is a lasting and deepening epidemic, which is exhausting both for the people themselves and directly inhibits the Estonian economy.
Estonians live and work with good health on average one fifth less than Swedes. Last year, almost 100,000 cases of mental disorders were diagnosed, which is a new and frightening black record, but only the tip of the iceberg, because there are even more undiagnosed cases. A quarter of people have mental health difficulties during the year. Every third adult in Estonia does not do even minimal sports for their health, which leads to physical illnesses, depression and early mortality.
If we continue on the same course, we will recklessly burn through our already meagre human assets. Estonian medical system is under pressure and its scarce resources must be saved. Emphasis must be placed on prevention of both physical and mental illnesses to avoid further damage. Economically and for the state budget, the current situation means that, on average, each person is not a full employee on the labour market, but three quarters or even only half. Instead of people suffering from preventable diseases, all Estonian organizations should have as many healthy employees as possible.
It is possible to achieve this result through the cooperation of companies, representative organizations and the state. Employers should realize that maintaining the physical and mental health of employees is an investment, and take appropriate steps in improving the work environment and work organization as well as informing employees.
According to the latest statistics of Eurostat, the indicator of healthy years lived by Estonian people is one of the lowest in Europe. The healthy life expectancy of Estonian women is less than 60, which is more than 13 years less than in Sweden. For men, we are at the very bottom of the ranking with 55.5 years, which is, for example, 17.3 years less than in Sweden.
Together with the corona years, the proportion of mental and behavioural disorders has grown by leaps and bounds: psychiatrists diagnosed mental and behavioural disorders in Estonia in 2021 in more than 93,000 cases, which is more than 5,000 more than in 2020. 200,000 persons need extra help each year, whose mental disorders remain untreated. Studies on the health behaviour of the Estonian adult population show that about a third of women and up to 40 percent of men whose health would allow it, do not even minimally get involved in health sports. The survey conducted by the Estonian Chamber of Commerce and Industry in the summer of 2022 revealed that 82% of employers feel that their employees' mental health has deteriorated, and 65% have felt that their physical health has deteriorated during last year.
Caring for employees is beneficial for the state, the economy and the entire society
It is clearly more beneficial for the state and society that employers contribute more to people's health care than, for example, the Health Fund if major problems arise later. Therefore, employers should have more opportunities to take care of the well-being of their employees. By allowing employers to contribute more tax-free to the health of their employees, it is possible to prevent diseases, keep chronic diseases under control and thus prolong the healthy years of Estonians.
Increasing the current limit of 100 euros per quarter for health promotion will affect the revenues received by the state, but the negative impact on the budget is rather small or non-existent, because offering and using the compensation is only an opportunity for entrepreneurs and not an obligation. Raising the limit would not significantly affect the pay-outs taxed with fringe-benefit tax until now, but would motivate employers to direct additional money to maintaining the health of employees, i.e., to use the company's income for investments in human assets. Also, if employers contribute more than before to the health of their employees, people's well-being and, in general, public health will improve, which in turn will reduce general health care costs. One of the direct effects can be pointed out as a decrease in the employee's sick days. Also, the use of health-related services and the tax revenue received therefrom will increase.
Therefore, the changes in the proposal have a positive impact on the health of specific employees and health care in general, as well as on employment, the nature and content of the employment relationship and working conditions.
Steps to maintain better the health of Estonian employees:
Increase the tax-free limit of health promotion expenses from 400 euros to at least 800 euros per year;
Expand the range of health promotion services: in addition to the current list, include services in the Health Insurance Fund's list of health services (e.g. vaccinations, health examinations, services related to evidence-based prevention and treatment prescribed by a mental health and health professional, and more broadly wellness services such as massage).
Members of the initiative "We want a healthy employee!"
The manifesto to fight for workers' health was launched by: Estonian Chamber of Commerce and Industry, Estonian Association of Information Technology and Telecommunications, Estonian Educational Personnel Union, Pharmaceutical Society of Estonia, Estonian Society of Human Resources, Estonian Association of Occupational and Organizational Psychologists, Estonian Mental Health and Welfare Coalition, MTÜ Peaasjad, Estonian Psychiatric Association, Estonian Psychologists Association, Estonian Occupational Health Doctors Association, Eesti Masinatööstuse Liit MTÜ, the Estonian Employers' Confederation, Estonian Employees' Unions' Confederation, Estonian Association of Small and Medium-sized Entrepreneurs, MTÜ Eesti Noored Perearstid.