28.02.2018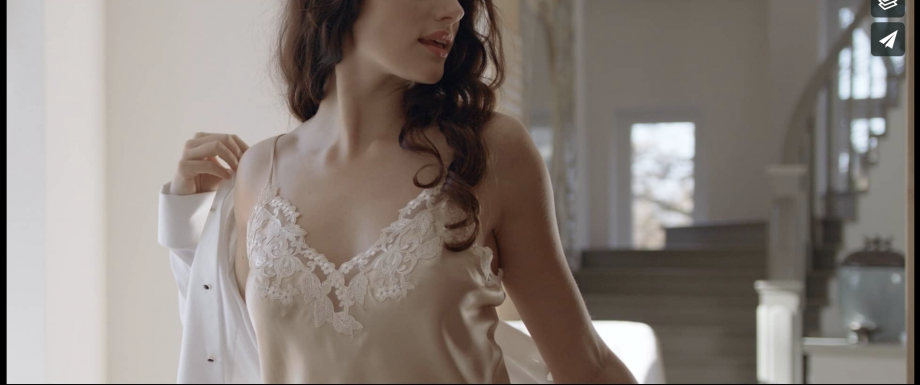 Amanjeda short film The Shirt To Steal devoted to men's shirts
The series of short films called The Shirt To Steal is devoted to Amanjeda made-to-measure exclusive men's shirts crafted from the best fabrics in the world. The first film in the series was also broadcasted in Fashion TV. This year we launched a new sequel to the movie starring the Amanjeda shirt as the main character.
Amanjeda boutique is the only place in Estonia for ordering a shirt made of the luxurious David & John Anderson cotton fabrics' collection called "Diamonds". The use of the finest raw materials, combined with centuries of experience, are the cornerstone of the DJA guarantee of the finest quality, allowing to create superfine fabrics, such as the Diamond collection, with Cullinan 300/2, Great Mogul 300/3, Millennium Star 330/3 and Golden Jubilee 330/4. 
The Shirt To Steal is filmed in the unique Taali Manor situated in Pärnumaa, Estonia. One of the main characters of the short film is also the team shirt of the acknowledged football player Ragnar Klavan. The director and DOP of The Shirt To Steal is Johannes Arro and the woman character is the rising star actress Ingrid Margus.
The Shirt To Steal
For Amanjeda by Katrin Kuldma - http://www.amanjeda.com
Short Film by Johannes Arro - http://www.johannesarro.com
Starring Woman Ingrid Margus; Man Martin Saar
The Shirt: Amanjeda Diamonds Collection
Location: Taali Manor
Make-Up & Hair: Katrin Sangla & Max Factor
Lingerie: La Perla
Music: Upright Music
Creative crew: Katrin Kuldma, Maria Elisa Huul, Karl Kuldma
Very special thanks to: Taali Manor, Auto 100 & Porsche,
Ragnar Klavan & JK Tallinna Kalev, LHV