31.01.2019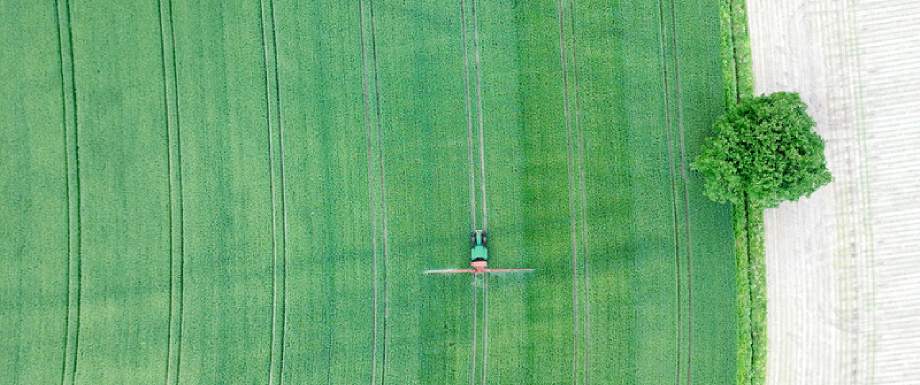 The agricultural land protection draft significantly restricts the rights of land owners
At present possible amendments to the rural development and agricultural market organisation act are being discussed in parliament. These will serve to significantly restrict building on valuable agricultural land as well as its afforestation. The Chamber of Commerce finds that the draft bill is at variance with the constitution.
According to the draft bill, agricultural land can be used only for its intended purpose. This means agricultural use. For example, constructing a new building on valuable agricultural land or expanding existing buildings onto agricultural land would both be forbidden. An exception is permitted when building on other land is impossible, but only if the valuable agricultural land remains largely intact and undisturbed as a result of the new construction.  
The right of land owners to decide about the use of their own land will be restricted.
Valuable agricultural land may not be subject to a process of afforestation that is the result of human activities (in terms of planting a new forest) or as a result of natural causes (unwanted vegetation). Fruit and berry orchards may be planted but not, for example, plantations of Christmas trees or young plants for forestry purposes. The owner of the land may build and plant trees only with the permission of the Agricultural Board and very narrow exceptions will be applied when it comes to providing the appropriate permissions.
The owner of any land which is part of at least two hectares-worth of valuable agricultural array must retain that land for agricultural purposes. This creates a situation in which the owner has the obligation to carry out any necessary work in order to avoid afforestation (such as cutting down any unwanted vegetation).
Restrictions on the freedom to conduct business activities
The draft bill serves to disproportionately breach the freedom to conduct a business because the owner of any agricultural land can only use their land for business purposes, and only in the manner that has been set out in legal acts. The restrictions on the use of agricultural land will primarily affect those businesses that wish to use their land for purposes other than agriculture or which have acquired agricultural land for purposes other than agricultural use such as, for example, the construction development businesses.
The protection of agricultural land is important
The protection of valuable agricultural land is of course important. However, restrictions already exist to protect agricultural land and these regulations do not disproportionately breach the constitutional rights of landowners. Valuable agricultural land can be protected through planning authorisations, and local municipalities have the obligation to find a balance between varying interests. If the public interest outweighs the private interest, there is the possibility of being able to establish a restriction upon the property in accordance with planning regulations and requirements.
The changes that are planned as part of the draft bill will come into force after valuable agricultural land which is of national importance has been listed, presumably as of 1 January 2020.