29.11.2022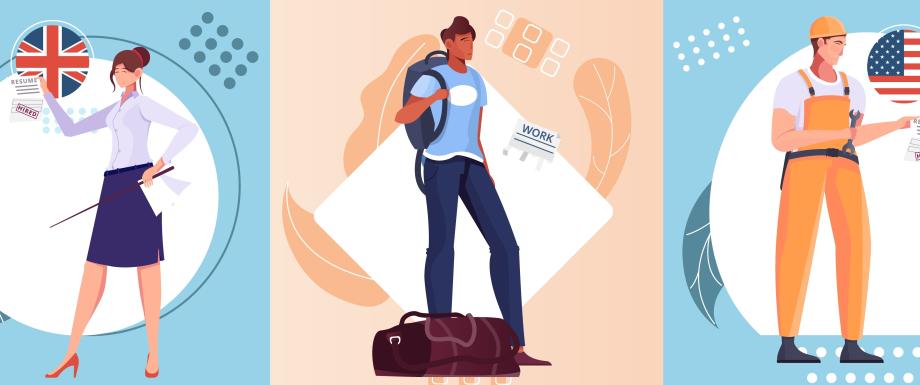 The 2023 immigration quota and its distribution by sectors was revealed
The government decided to set the quota for next year's immigration at 1307, which is also the maximum number that the Aliens Act allows to set. Of the 2023 quota, nearly a thousand residence permits have been reserved for various sectors, such as industry, construction, and transportation and storage, and slightly less than a quarter is freely available for distribution.  
Distribution of the immigration quota in 2023
According to the regulation of the Minister of the Interior, the immigration quota is distributed among different sectors. The maximum number of temporary residence permits can be issued for working in the processing industry (600 residence permits). There are 200 residence permits for working in the construction sector and 100 for working in the transport and storage sector. During the new year, there are 5 residence permits for business.  
There are 30 residence permits for sports and 19 for culture. 35 residence permits have been booked to work as a journalist accredited by the Ministry of Foreign Affairs. In addition, 5 residence permits are issued based on a foreign agreement.  
Thus, from the immigration quota, 994 residence permits have been granted to the above-mentioned sectors and 313 residence permits can be distributed freely.  
It is possible to book an appointment to apply for a residence permit from November 28
The Police and the Border Guard Board have announced that from November 28, it will be possible to book appointments to December for the submission of residence permit applications based on the 2023 immigration quota. To submit an application for a residence permit, you must book an appointment on the website https://broneering.politsei.ee/. Residence permit applications can also be submitted at Estonian embassies. 
Who goes under the immigration quota?
Fixed-term residence permits granted to citizens from third countries, which are granted for work, business, on the basis of a foreign agreement or on the basis of a compelling national interest, are subject to the immigration quota. 
Who is exempt from the immigration quota?
Citizens of a member state of the European Union
Citizens of the US, UK, Japan, Switzerland, Norway, Iceland and Liechtenstein
Foreigners who move in with their spouse and close relatives
Foreigners who study or do research in Estonia
Foreigners who are granted a temporary residence permit to permanently settle in Estonia
Foreigners who are granted a residence permit to work in a professional position in information and communication technology
Foreigners who are granted a residence permit to work in a start-up company
Foreigners who work in Estonia as lectors
Foreigners who are granted a temporary residence permit for entrepreneurship as a major investor or in connection with a start-up business
Foreigners who are granted a temporary residence permit to work as a top specialist, i.e., to whom the employer pays at least 1.5 times the average Estonian salary 
Recipients of international protection.