18.04.2018
Ministry of Foreign Affairs, Islandi väljak 1, Tallinn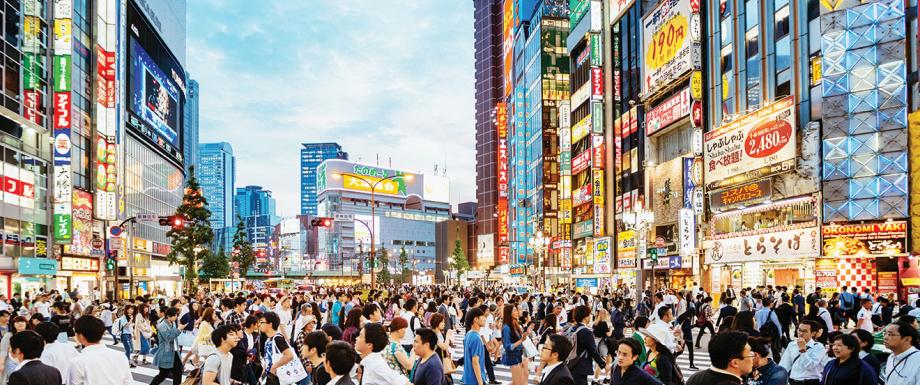 Participate in Asia Forum!
Asia is not an unknown and foreign region to Estonians anymore – several Estonian companies are doing business there already now. In addition to the main target markets China and Japan, more and more focus has also been started to put on India, South-East Asia and the Republic of Korea.
Asia is dynamic and at the moment the fastest growing region in the world considering its economic growth and according to the estimates of the OECD will be so for the next decade. In addition to that, Asian countries are far more similar to Estonia and Europe when it comes to business culture than other developing markets. Those are only some of the reasons why we encourage Estonian entrepreneurs to look further away from neighboring countries and from Europe – towards Asia!
During the course of the day we will:
give an overview of the cultural differences of Asia;
share experience about doing business in different Asian countries;
talk about the relations between the European Union and Asia and much more.
Asian Forum is taking place in the framework of the Development Cooperation Project. The project is funded by the Estonian Foreign Ministry's Development Cooperation and Humanitarian Aid funds.
Agenda
8.30
Registration and coffee
9.00
Welcome
H.E. Mr. Väino Reinart, Undersecretary of Economic and Development Affairs of the Ministry of Foreign Affairs of Estonia
Mr. Mait Palts, Director General of the Estonian Chamber of Commerce and Industry
H.E. Mr. Li Chao, Ambassador of China to Estonia
H.E. Mrs. Yoko Yanagisawa, Ambassador of Japan to Estonia
 
 
 
I SESSION
Moderator: Ms. Piret Potisepp, Director of Services of the Estonian Chamber of Commerce and Industry
 
 
9.45
H.E. Mr. Riho Kruuv, Ambassador of Estonia to India "Business opportunities in Asia from the Embassy's point of view (with a focus on India)."
10.00
Prof. Peter J. Hwang,Tartu University "Asia: geopolitical building blocks and OBOR"
10.30
Mr. Indrek Pällo, Enterprise Estonia "Is South East Asia a good market for all?"
11.00
Mr. Heino Marius, EEAS ASEAN Team "EU-Asia (ASEAN) relations"
11.30
Lunch and networking
 
 
 
II SESSION: Case studies and discussion
Moderator: Ms. Piret Potisepp, Director of Services of the Estonian Chamber of Commerce and Industry
12.30
Ms. Alissa Vassilkova, Estelon "Experience of Estelon in Asia: on the basis of examples from China, Japan and South Korea"
12.50
Mr. Ardo Reinsalu, Stigo "Asian dictionary – what differentiates Asian clients and partners from the rest of the world?"
13.10
Ms. Reet Aus, Aus Design "Introduction of the Upmade certificate in fashion industry on the example of the Reet Aus brand" 
13.30
Mr. Siim Esko, Positium "B2G and Big Data in Indonesia"
13.50
Mr. Alar Anton, Finnlog "Imeline India"
14.10
Panel discussion on sales to Asian countries
14.45
Conclusions
15.00
Reception and networking
| | | |
| --- | --- | --- |
| |   | |