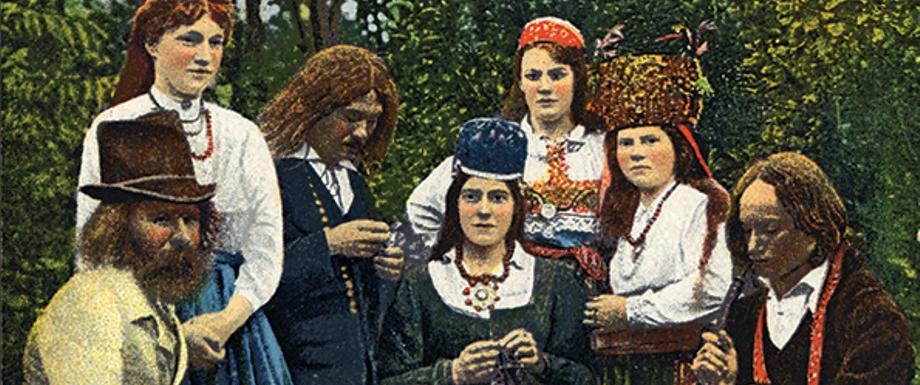 Opening of the Business Season 2017/2018
Our members and their families are invited to the biggest member event of the year - Opening of Business Season 2017/2018 that takes place at Estonian National Museum in Tartu (Muuseumi tee 2).
Once again, we would like to welcome our members to the opening ceremony of the entertaining family event Ärihooaeg 2017/2018 (Business Season 2017/2018), which takes place next to the distillery of the Estonian National Museum this year. The event starts at 12:00 and lasts until 16:00.
There will be various fun activities organized by our partners as well as the traditional business card lottery. The main performer of the day is BIRGIT!
Programme
| | |
| --- | --- |
| 12.00 | Opening speech by the host |
| 12.10 | Welcome speech of Toomas Luman, chairman of the board of the Chamber of Commerce |
| 12.30 | On stage: AHHAA science theatre |
| 12.30 | Autumn season of the Export Academy (Chamber's booth) |
| 12.30 | Clay modeling and crafting (TEA's booth) |
| 13.30 | On stage: Birgit |
| 13.30 | Play and riddle time. 'Who's the king of the spruce wood' riddle game (TEA's booth) |
| 14.05 | On stage: AHHAA science theatre |
| 14.30 | Colouring and sticker craft (TEA's booth) |
| 15.00 | On stage: Birgit |
| 15.30 | Birgit's signing |
| 15.40 | Business card lottery and closing speech |
| 16.00 | Good music |
12:00-16:00 ACTIVITIES ORGANIZED BY THE CHAMBER OF COMMERCE AND ITS PARTNERS
Chamber of Commerce – express your opinion about the Estonian business environment
Silberauto – vehicle exhibition and health check-up. Come by to have your blood pressure, blood sugar and cholesterol measured
Estravel/Nordica – entertaining quiz with prizes and activities for little travellers; all survey responders will participate in the lottery with 3 prizes in the form of Vihula Manor Country Club & Spa gift certificates
NUKU theatre – challenge yourself to be a puppet master and take part in a quiz. Special offers: theatre performances and pre-sale of the Museum's Christmas programme tickets to groups
Caviar Catering – this is where you can buy delicious food
A. Le Coq – free soft drinks (for hand band holders)
Labor Inspectorate – advice on working environment as well as occupational health and safety
Salvest – 'Põnn' product range area: various products for tasting and eating on the spot; a quiet corner for parents to feed children
Estonian Massage and Therapy School – free on-site massage
TEA Publishers – TEA will make you smarter! Various workshops for children; participant lottery with children's books as prizes. Display of reference books for adults and children

                                                         CO-OPERATION PARTNERS