Online workshop: Japanese business culture and practices
Understand Japanese business culture and practices so you can communicate effectively and enjoy long-term success in the Japanese market!
This session is organized in collaboration with Estonian Business and Innovation Agency (EAS) and EU-Japan Centre for Industrial Cooperation.
This 50-minute session will ensure that participants will begin to understand how to communicate with the Japanese effectively and confidently to ensure sustainable business relationships and achieve long-term business success. It will incorporate engaging and up-to-date content from a unique mixture of media, real-life case business case studies on advising Anglo-European companies/organisations and the latest academic research about business communications in Japan and will allow for Q&A.
The session will briefly introduce the following areas:
Background to Japanese business environment-values, ethics, Japanese management, attitude to work.
Cultural dimensions that affect business communications in the following areas with explanations of how to navigate these when working with the Japanese:
- Group orientation versus individualism -Hierarchies, face saving, harmony and obligations
- Decision-making and negotiations
- Feedback and reporting-differences in expectations
- Communicating styles-how are they different and how to bridge the gap
- Cementing long-term business relationships and building trust (in-person & virtual) including follow ups
- Presenting and persuading-how to get buy-in including sales and PR
Meetings-differences in how the Japanese approach meetings including on-line meeting etiquette and tips.
Customer service expectations
Introduction to marketing the Japanese way.
Introduction to market entry-working with agents/distributors and their expectations/employing Japanese representatives.
TIME AND PLACE
4th April 2023, 3.30-4.30PM online
WORKING LANGUAGE
English
AGENDA
3.30PM
Introduction of EU-Japan Centre activities and support for the companies
Ana Horvatin, Business Support Coordinator, EU-Japan Centre for Industrial Cooperation
https://www.eu-japan.eu
https://www.eubusinessinjapan.eu/
3.40PM
Japanese business culture
Sarah Parsons, MD and Founder of East West Interface
 
4.20PM
Q&A
speaker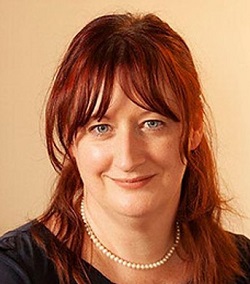 Sarah Parsons is the MD and Founder of East West Interface (EWI), who facilitate sustainable cross-cultural business understanding and communications. With over 20 years' worth of experience of working with Japan, Sarah has a deep understanding of what makes or breaks long term business success with the Japanese. She is an experienced corporate trainer and public speaker and has delivered this type of workshop both off and online for Governmental organisations such as the Department for International Trade UK and the Irish Food Board (Bord Bia), across all levels of Anglo European businesses bought out by Japanese companies or involved in JVs with Japanese businesses and for European staff in large Japanese MNEs.
EWI also work with SMEs wanting to enter the Japanese market so they can successfully navigate Japanese business communications and have also recently completed a research-based communications project between Canon Medical System Corporation and Canon Medical Research Europe, in which they worked with virtual cross-cultural teams to create best practice guiding principles on virtual communications to improve the output and working relationship of cross-cultural teams.
As a leading expert in Japanese business communications companies, Sarah has appeared on key media channels such as BBC World News, CNBC and the BBC World Service Radio and also contributes to Forbes Japan. Sarah also has extensive academic experience having lectured on Japanese Business, Economy, Management, Finance, Work and Society at SOAS, University of London, where she is currently a Senior Teaching Fellow and at SEAS, University of Sheffield. She has also been a guest lecturer at the University of Warwick, University of Lincoln, Leeds University, Cranfield University and the University of Stockholm. Her area of research is the Gender Roles in Japan and the impact on Gender Equality in the workplace. Please see EWI's website for more information on EWI's projects and expertise.