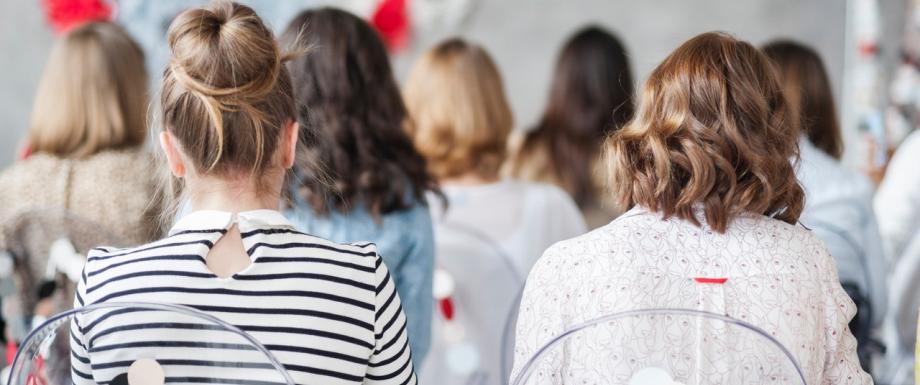 Nordic female investors & entrepreneurs meetup
To become a successful woman leader in a business world is not an easy task. That is the reason why Estonian Chamber of Commerce and Industry in collaboration with Enterprise Estonia is hosting a panel discussion about Key Ingredients to Success. Estonian, Finnish and Swedish entrepreneurs, top managers and investors will share their experiences about setting up their own companies, journey to the top of company hierarchy, about challenges they have faced and different models of leadership they have met during their professional career. Be inspired by the stories of other successful women leaders and discuss all the ingredients which lead to this success. The event will continue by the networking reception at Finnish Embassy.
Note: Panel discussion will be held in English.

NB! The event has been fully booked. For the waiting list contact Johanna-Maria.Vargarden@koda.ee.

DATE
21st of November 2019 from 14.00 until 16.00 at the premises of Estonian Chamber of Commerce and Industry (Toom-Kooli 17, Tallinn).
Followed by the reception at Finnish Embassy in Tallinn at 16.15
Moderated by Kristi Saare, Founder of Estonian Female Investors Club.
Keynote speakers:
Sari Sopanen, CEO of Hedon Spa (FI)
Anna Wretling, Founder and CEO of PowerWoman (SE)
Panelists:
Marit Ilison, Designer and Founder of Marit Ilison Creative Atelier (EE)
Anette Nordvall, Early stage Tech Investor (SE)
Ira Stening, Member of Finnish Business Angel Network FIBAN and Foresight Strategist (FI)
Aide Tõnts, Chairman of Women Entrepreneurs of Espoo, Speaker and Coach (EE/FI)
Special guest:
Mihkel Tammo, CEO and Board Member of ESTANC
AGENDA
14.00
Welcoming remarks by Mihkel Tammo, CEO and board member of ESTANC
14.15
Greetings by the moderator Kristi Saare, founder of Estonian Female Investors Club
14.20
Keynote speech by Anna Wretling, founder and CEO of PowerWoman (SE)
14.35
Keynote speech by Sari Sopanen, CEO of Hedon Spa (FI)
14.50
Panel discussion: What does it take to be a successful entrepreneur and investor?
Panelists: Ira Stening, Member of Finnish Business Angel Network FIBAN and Foresight Strategist (FI), Marit Ilison, designer and founder of Marit Ilison Creative Atelier (EE), Aide Tõnts, Chairman of Women Entrepreneurs of Espoo, Speaker and Coach (EE/FI), Anette Nordvall, Early stage Tech Investor (SE)
15.30
Discussion in groups: how to make a step from entrepreneurship to investing?
15.55
Closing remarks by the moderator
16.15
Reception and networking continues at the Finnish Embassy in Tallinn

IN COLLABORATION WITH
Enterprise Estonia, BeMore Superfoods, HAAGE, Nordic Honey, JOIK, Finnish Embassy in Estonia