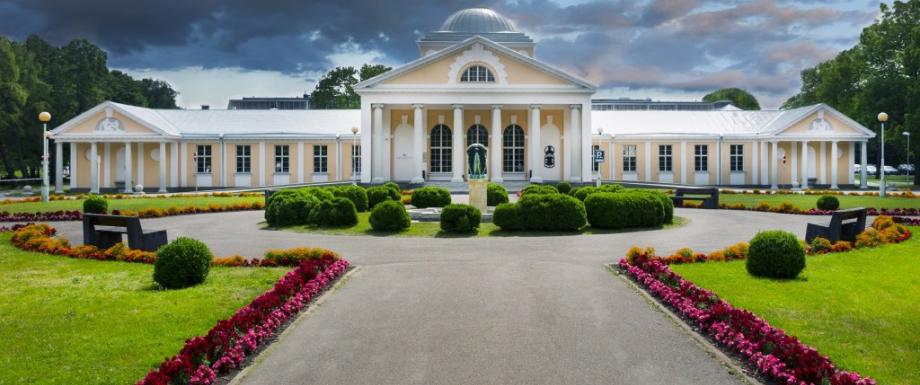 Economic Counsellors' visit to Pärnumaa
Estonian Chamber of Commerce and Industry would like to invite the Economic Counsellors of foreign representations in Estonia to take part in an introductory trip to companies in Pärnu.
The aim of the visit is to get to know more about the Estonian business environment and companies that operate in the region.
Number of participants is limited!
Program
8.00
Bus from Tallinn (Pärnu mnt 137 parking lot) to Pärnu
10.00
Fein-Elast OÜ http://www.fein-elast.com/EN/Home/
Address: Pärnu mnt 52, Sindi linn
Fein-Elast Estonia is a textile yarn processing company. Specialized in covering elastane core yarns with synthetic (PA 6, PA 6.6, PES, PP) filament yarns, both flat and texturized. The company exports to most of its products worldwide.
12.00
Bus from Fein-Elast to Restaurant Akord
12.45
Tour at Hedon Spa + lunch: Restoran Akord (Hedon Spa)
https://www.hedonspa.com/en/
14.00
Bus from restaurant to Port of Pärnu
14.15
Pärnu Sadam AS http://www.parnusadam.eu/en
Address: Kaubasadama tee 2, Pärnu linn
Port of Pärnu is located in Southwest Estonia at the mouth of the Pärnu River and is an important regional harbour, serving the South-eastern Estonia hinterlands.
Pärnu Sadam AS is the landlord port that owns the basic infrastructure of the port, offering stevedoring services, arranges vessel traffic and manages warehouses and open storage areas.
In port there is possible to load, unload and store all general cargo, wood products and bulk cargo.
15.15
Bus from Pärnu Sadam to Vecta Design
15.30
Vecta Design OÜ http://www.vectadesign.com/en
Address: Pärlimõisa tee 20
Vecta Design is registered trademark and a private equity company established in 2006. Due to its excellent quality and stable production Vecta Design holds a long-term partnership with stretch ceilings installers around the world and has become the most popular manufacturer of stretch ceilings in Europe
17.00 - 18:30
Transfer back to Tallinn