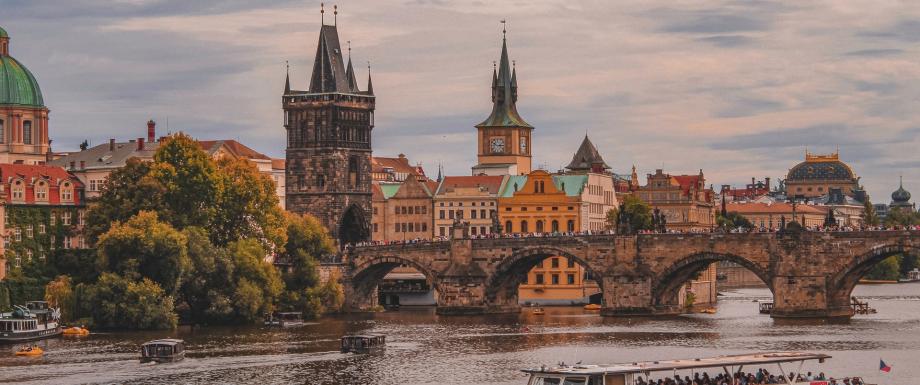 Czech-Estonian business seminar and B2B meetings
On May 26,  Czech business delegation will visit Estonia. On this occasion, the Estonian Chamber of Commerce and Industry will organize a Czech-Estonian business seminar together with the Czech Embassy in Tallinn and the Moravian-Silesian Chamber of Commerce. Business seminar will be followed by B2B meetings. Czech companies are from different fields: metal, aluminium packaging materials, engineering, food, pharmaceutical, software solutions, technology, furniture, science (applied biology), etc.
TIME AND PLACE
26th of May 2022 at 9.30-12.00 in Estonian Chamber of Commerce and Industry (Toom-Kooli 17, Tallinn)
WORKING LANGUAGE
English
AGENDA
9.30

Opening remarks
H. E. Mr. David Král, Ambassador of the Czech Republic to the Republic of Estonia

9.35

Cooperation opportunities in Estonia
Mr Mait Palts, Director General, Estonian Chamber of Commerce and Industry

9.45

Cooperation opportunities in Czech Republic and introduction of Czech business delegation
Moravian-Silesian Chamber of Commerce

 

 

10.15

B2B meetings

12.00

End of the event
business delegation
1. Info Detective Company s.r.o.
Offers mediation services in the field of engineering and production automation;  detective and security services; production and industry automation 4.0 - they offer a complete supply of robotic arms, including their customization as needed; administration and recovery of debt receivables in the Czech Republic and the EU; screening of future customers.
2. Logio
Offers Supply Chain Consulting and Software Development. Looking for Reseller and Integration partner for Veritico software in Baltics region. They are looking for an integration partner for Veritico Corporate Software. Someone who will be able to sell, implement and service their solutions. Ideal are integration partners for corporate ERP systems (eg Microsoft D365, SAP, etc.).
3. Technical University of Liberec, Department of Applied Biology of Institute for Nanomaterials, Advanced Technologies and Innovation
Looking for partners willing to enter research projects as partner or companies interested in custom research in field of medical devices, scaffolds and drug delivery forms or in field of bacteriological studies.
An engineering company with strong support from specialists in pharmaceutical, biotechnology and chemical production and is the market leader in GMP. They are looking for companies in the field of pharmaceutical, biotechnology, chemical production.
Metalimex is a major  European manufacturer of aluminium based packaging materials for food, pharmaceutical and other applications as well as rolled semi-products for automotive and construction industry. Also trades with aluminium, metals, steel, scrap etc.
6. Alubra s.r.o.  - Company in the field of aluminum and non-ferrous metal finishing. Another important area is finishing of steel and steel alloys. We also offer turning and milling on three or five axes on CNC machines. 
7. Mechaika Prostějov 97 - Production and sale of promotional items: badges, clips, coins, medals, labels, stamps, textile printing, gift items etc.