01.11.2021
Estonian Chamber of Commerce and Industry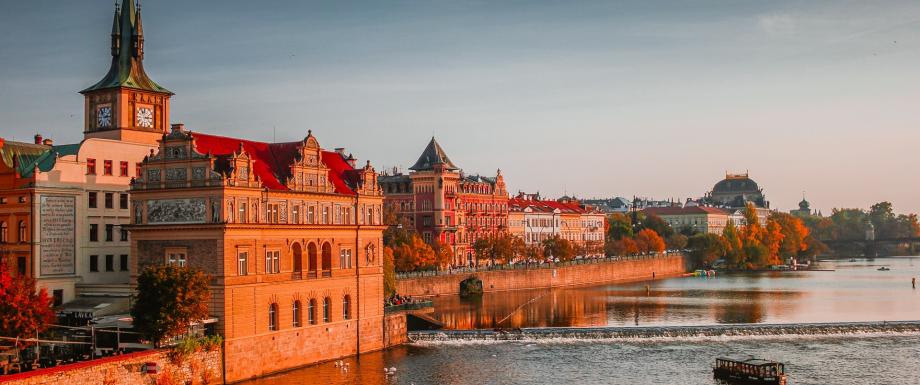 Czech-Estonian business forum
Czech business delegation accompanying the President of the Czech Senate  will visit Estonia on 1st of November. On this occasion, Estonian Chamber of Commerce and Industry together with the Confederation of Industry of Czech Republic and the Czech Embassy in Tallinn, will organize the Czech-Estonian business forum, followed by B2B meetings and a networking lunch. Czech companies are manufacturers and developers from various industrial sectors: pharmaceutical, metal, materials, IT/software, packaging etc.

TIME AND PLACE
1st November 2021 10 AM-1.30 PM in Estonian Chamber of Commerce and Industry (Toom-Kooli 17, Tallinn)

WORKING LANGUAGE
English
agenda
10.00
Opening remarks
Mr Miloš Vystrčil, President of the Senate of the Parliament of the Czech Republic
10.10
Opening remarks
Mr Jüri Ratas, President of the Riigikogu
10.20
Remarks
Mrs Martina Tauberová, Deputy Minister of Industry and Trade of the Czech Republic​​
10.30
Business opportunities in Czech Republic
Mr Jaroslav Hanák, President of the Confederation of Industry of the Czech Republic
10.40
Cooperation opportunities in Estonia
Mr Mait Palts, Director General, Estonian Chamber of Commerce and Industry
10.50
Estonian company's experience in doing business in the Czech Republic
TBC
11.00
Introduction of the Czech business delegation
Mr Tomáš Hodač, International Relations Manager, Confederation of Industry of the Czech Republic
 
 
11.15
B2B meetings
12.30
Networking lunch
13.30
End of the event
Information due to COVID-19 restrictions: Due to restrictions on organizing public events, we can only allow people who have recovered from or have been vaccinated against COVID-19. The corresponding certificates can be created on the patient portal digilugu.ee and are obligatory to show in the event.

BUSINESS DELEGATION
Please let us know in comments what company you would like to have a B2B meeting with.
1. 5M, s. r. o., website: www.spcr.cz
5M company has been focused on development and production of adhesives, composites and sandwich materials. Main target are producers of aircrafts and its interiors, producers of trams, buses and trains. Another target are research institutes and companies involved in development of materials and technologies for composite manufacturing.
2. Aluminium centrum s.r.o., website: www.aluminiumcentrum.com
Processing and sale of aluminium products and their alloys – sheets, bars, plates, profiles, special aircraft alloys, double-sided cut panels with safety film, wrought and cast blocks. As an additional line we provide titanium, brass, copper, bronze and stainless rust-resistant steel. Looking for: Suppliers or manufacturers, Distributors or agents , Joint-venture partners, Production cooperation.
3. BioHealing, s.r.o., website: www.biohealingeurope.eu
Among key products in the portfolio is a novel biological patch AMNIODERM used for highly effective treatment of chronic non-healing wounds, especially of diabetic origin. Looking for: distributors or agents,  Expert companies in chronic wound treatment, medical facilities focusing on treatment of patients with chronic wounds, state agencies responsible for health care in the country, companies in human tissues (eg. tissue banks).
4. Czech Export Bank, website: www.ceb.cz
Is a specialised, directly and indirectly state-owned banking institution. CEB focuses on financial services related to exports.
5. G. M. PROJECT, s. r. o., website: www.gmproject.cz
GMP consulting, engineering, and automation of production in pharmaceutical, biotechnology, chemical and medical devices industry.
6. Logio s.r.o., website: www.logio.cz Supply chain software solutions for pricing and promotions management and optimization, sales forecasting, inventory management and replenishment, assortment management, sales & operations planning. Consultancy services in supply chain optimization, warehousing and automation, maintenance optimization, big data and reporting. Looking for software customers and distributors. 
7. MAGNA ENERGY STORAGE a.s., website: www.magnastorage.cz
Manufacturer of lithium-ion battery cells with HE3DA technology and battery storage units with a wide range of uses in the energy sector and industry. Looking for: distributors or agents, Joint-venture partners, Production cooperation in energy industry
9. STOELZLE UNION s.r.o., website: www.stoelzle.com
Produces first-class pharmaceutical primary packaging made of type 2 and type 3 glass: dropper bottles, medicinal and syrup bottles, veral bottles, injection and infusion bottles, as well as tablet jars, ointment jars, and wide mouth packers.
10. TECHNICOAT s.r.o., website: www.technicoat.cz Looking for manufacturing companies with a possible application of metal surface treatment. These could be, for instance, companies in mining, mechanical engineering, and automotive industry. Also interested in meeting partners from food industry (supplies for bakeries, dairy, meat industry, beverages, etc).
11. VYRTYCH a.s., website: www.vyrtych.com
Production and sale of industrial technical lighting for special applications. Looking for electroinstallation / projecting companies, contractors, distributors, partners for joint-ventures, etc.
12. Confederation of Industry of the Czech Republic, website: www.spcr.cz
The Confederation of Industry is the largest employers' organisation in the Czech Republic providing a voice for companies at a national and international level.