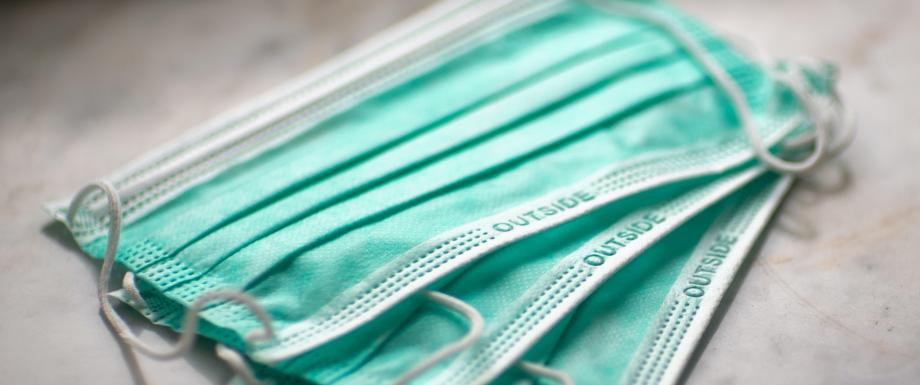 Morning seminar: Internal communication lessons of COVID19 and the Emergency Time
COVID19 and the emergency did not only put pressure on frontline medical staff. Similarly, those who were responsible for internal communication in hundreds and hundreds of organizations had to face the same amount of insuperable tension. What are the lessons, actions, and tools to take with you after a crisis? How to change the company's internal communication, while keeping in mind that there is always the possibility of a second wave of COVID19? 
TIME OF OCCURENCE: August 26, 2020 from 10:00 to 11:30 (2 academic hours) on Zoom  
WORKING LANGUAGE: Estonian, Vija's presentation in English. 
Participants of the morning seminar will learn: 
Internal communication lessons from COVID19 emergency time in different companies 
How to use what has been learned during the emergency time in internal communication? 
Employee inclusive communication during COVID-19: the example of ABB Tallinn Global Business Services Center 
What can be learned from the examples of neighboring countries in Latvia and Lithuania? 
SCHEDULE  
10.00 – Morning greeting by the Chamber  
10.05 – Ilona Leib: Internal communication lessons of COVID19 and the Emergency Time – what to take, what to leave?
10.25 – Katri Link: Tallink's internal communication during and after COVID19 - lessons and recommendations 
10.45 – Maarja Kalamas: Engaging communication for employees during COVID-19: the example of ABB Tallinn Global Business Services Center
11.05 – Vija Valentukonytė Urbanavičienė: Examples of internal communication in Lithuania and Latvia during and after COVID19 - lessons and recommendations
11.20 – Q&A
11.30 – End of the morning seminar
SPEAKERS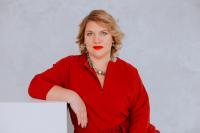 Ilona Leib 
Ilona is a strategist who is invited into companies and organizations to bring new and fresh ideas, set clear goals in communication activities and resolve crises. As a long-term crisis communication trainer and practitioner, she has helped many companies organize their thoughts, be prepared for future situations, or think and act clearly in an existing crisis. Thus, during the COVID-19 outbreak, she was called upon to help support the crisis communication of the country's emergency management headquarters. Ilona has been the head and owner of the strategic communication office PR Partner since 2005, before that she headed the public relations of the Ministry of the Interior and was the head of the media group in the national crisis management team.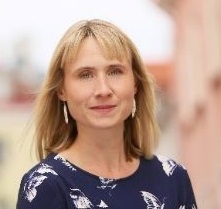 Katri Link
Katri started working in the communications industry 14 years ago in the UK nuclear sector. She was involved in market research, marketing and communications for international nuclear and decommissioning projects at a subsidiary of British Nuclear Fuels Ltd. From the nuclear sector, Katri moved on to the UK financial sector, for eight years she led public relations for the small international insurance and investment group Ecclesiastical Insurance Group in the UK, Ireland, Canada, Australia, and New Zealand. In 2016 Katri returned to Estonia where she joined the communication team of the Estonian Presidency of the Council of the European Union as a social media advisor, leading the creation of the Estonian Presidency's social media strategy and action plan and supporting the Presidency's communication more broadly. Since August 2017, Katri has been the Communications Manager of the Tallink Group and is responsible for the public relations, internal communications, crisis communications and CSR areas of the Baltic Sea shipping giant.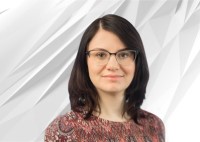 Maarja Kalamas
Maarja is the Communications Manager of ABB Global Business Services Center in Tallinn. Her journey in communications began in the UK, in the internal communications team of the retail chain Boots, since then, Mararja has worked for various international communications teams for nearly 10 years, including public relations firms Ogilvy PR and Hill & Knowlton. She joined ABB in 2017 - today she focuses on the continuous development of an inclusive organizational culture and communication in the business services center.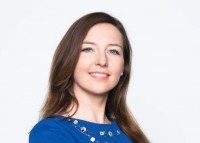 Vija Valentukonytė Urbanavičienė
Vija has more than 10 years of experience in Internal Communications, and she provided her expertise to Dutch bank "ING", "Lithuanian Power Company", "Barclays", and most recently - "Telia". Vija has won two global IABC Gold Quill awards (Washington, DC) for change and organizational culture programs, as well as "PR Impact" and Best HR Practice awards in 2017 m.  Today she consults various local and international companies that are going through transformational changes and need a strategic point of view in their communication efforts. She also runs training programs and delivers speeches at conferences - in both English and Lithuanian.