08.09.2023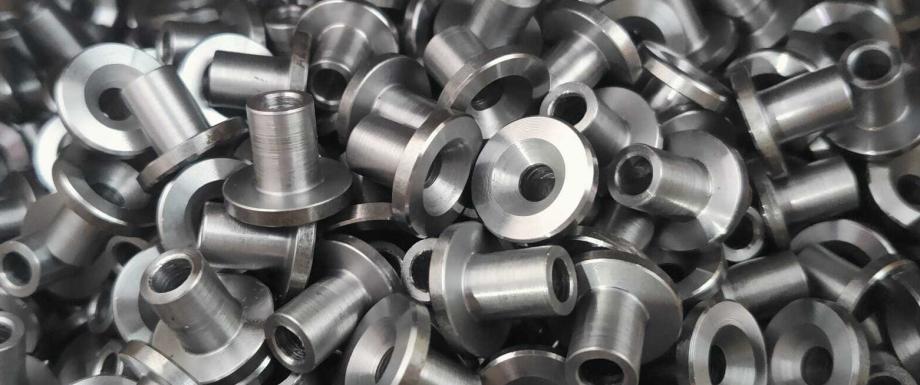 Fractory´s exports continue to grow
Expanding supplier network sees the Estonian industrial startup navigating more and more export markets.
The Estonian manufacturing startup, Fractory, is exporting more and more each month. This is a direct result of its expanding supplier network, which now amounts to 164 active supply partners globally. Each one is a vetted, trusted and onboarded partner, an expert in a specific set of manufacturing capabilities. 
The increased exports are not just from Estonia to the world. Nor are they simply from those countries where Fractory has offices. Because of the global nature of the supply partners, Fractory is handling business across countless borders. The majority of its partners are still in Estonia along with other Nordic countries. However, UK and China-based supplier numbers are increasing, and other territories are coming on board too. 
Fractory is a company set up to simplify the procurement of manufactured metal parts. Its online platform allows engineers to price and order parts directly from CAD files.  Through its supplier network it handles the entire ordering and shipping process, navigating complex worldwide supply chains.
"Due to the scope of our network, we're able to look at the possibility of manufacturing in Europe and shipping to UK, for example, or manufacturing in the UK and shipping to Europe," says Lars Lind-Hansen, Fractory's Supplier Development Manager, who lives in Manchester, England, and works from the company's base there. 
"This gives us various options and a lot of flexibility.  With high-volume, short-lead-time orders we can turn to supply partners in more than one country. We can even use multiple suppliers in parallel to keep up with demand. We are not limited to a single supplier's capacity. Our platform considers capabilities, capacities, timeframes, cost, geography and more. And the best solutions often lead us into new export markets." 
Exporting to the United States
Fractory has long exported to the US, especially from the UK. Between 2020 and 2022 exports to the US grew so that they made up almost 10% of total orders in the UK, so much that Fractory briefly established a US operation before changing course considering the global slowdown and rising costs. But Fractory continues supplying US companies, sometimes surprisingly. Recent exports Stateside have included gun racks to Idaho and parts for wine cellars and dedicated wine rooms to Florida.
Exporting out of Finland
Fractory has a base in Turku and growing customer numbers and supplier network in the country. Some of the company's Finnish clients supply end users in England for massive development projects. And Fractory is able to maintain the necessary supply for that project by manufacturing in Finland, in the UK and even outside of Europe, navigating worldwide manufacturing and redesigning supply chains to the benefit of its clients. 
Fractory is a metal manufacturing business, born in Tartu in 2018. Its online platform allows engineers to price and order metal parts. This can be for large-scale, series production or for one-off prototyping. A global supplier network means Fractory customers access best prices and lead times. Fractory handles the entire ordering and shipping process. Most orders can be made online, directly from CAD files. But dedicated mechanical engineers are always available, especially for complex or high-value orders.
The Financial Times and Statista listed Fractory as the 32nd fastest growing company in Europe in 2023.